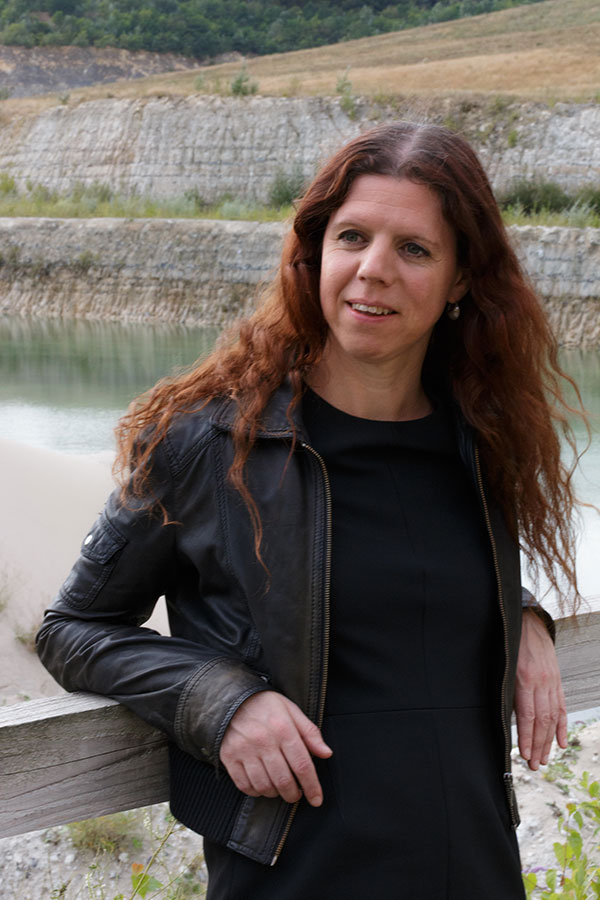 Nicoline Soeter is a composer of contemporary music for acoustic and electronic instruments. Characteristic for her compositions is her creativity in exploring instrumental timbre. The past few years she developed herself as a multidisciplinary artist, with a focus on the relationship between music and language. Her poetic and philosophical texts are used in her own compositions and music theatre pieces.
In 2013, she won the Art and Philosophy Prize awarded jointly by the BKKC, Tilburg University and Avans Hogescholen. Since 2015, she is involved as a composer and artistic director of the newly founded ensemble VONK. She is collaborating directly with the four musicians of the ensemble and works as co-creator in productions with other composers or theatre artists. Supported by 'New Arrivals', a talent development program, she realised her music theatre piece 'Wunderkammer' performed by ensemble VONK, premiered at November Music 2016. Nicoline Soeter received commissions by festival November Music, the Netherlands Performing Arts Fund, Muzieklab Brabant, the literary production company Wintertuin and Intro in Situ, Maastricht.
Her works have been performed at November Music, Transit Festival 20/21 Leuven (BE), Huddersfield Contemporary Music Festival (GB), Gaudeamus, Grachtenfestival, Ghent Contemporary Music Week, Cultura Nova, Amsterdamse Muziektheaterdagen, Incubate. Her music has been performed by Erik Bosgraaf, Heleen Hulst & An Raskin, Aart Strootman , Toeac and Ensemble 306 amongst others. Her compositions are published by Donemus Publishing. In 2017 she became artistic director of De Link, concertseries for contemporary music in Tilburg.
VONK
The beguiling Ensemble VONK merges saxophone, clarinet, percussion and soprano in an innovative blend. Four musicians and a composer cooperate to create new productions. Openminded and boundary-breaking, the ensemble has built up a new repertoire since its founding in 2015. In 2016 VONK presented its first Music Theatre production called Wunderkammer, written by Nicoline Soeter, which premiered at November Music. In their latest project 'Songs for VONK', curated by composer Nicoline Soeter, Ensemble VONK invited composers Bec Plexus and Molly Joyce to devise songs on the theme of evolution. The result is a collection of songs that fluctuates between contemporary and classical music and indie pop, breaking down genres and growing it new. In March 2019 VONK presented their first album 'Whose arm is that? on CD and Spotify. The ensemble performed at November Music, Huddersfield Contemporary Music Festival (GB), Transit Festival (BE), Gaudeamus, Muziektheaterdagen Amsterdam, Cross-Linx and Incubate.